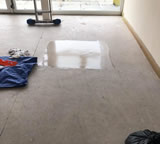 Free Demo & Quotes
Angus Floorcare are happy to show how we work and will provide a free demo so you can see the result before you book. just call us on 0800 246 1278 today!
What do Angus Floorcare customers think?
Natural Stone flooring is quickly becoming the preferred choice of internal flooring for homes in Angus, Tayside and Aberdeenshire.
Whether you have characteristic slate or terracotta tiles in your kitchen or polished marble in your living room, victorian quarry tiled entrance lobby or some other stone such as travertine or limestone in your home or business premises, your characteristic floor can be restored to look pretty much as it did the day it was laid, if not better.
Stripping terracotta flooring
Do you have problems with discoloured and dirty grout? Or are you just fed up of scrubbing at your floors for hours with little or no improvement. Angus FloorCare can restore your tiles and make them lovely and clean with soil free grout again - whether it's in your home, business or office space.
Hard wearing tiles are often utilised in high traffic areas and outdoor patios. Even though they are hard wearing, the tiles are often neglected and end up hidden under years of grime.


If you're tiled floor has seen better days, then why not call for Dundee and Angus's expert tile & grout cleaner.
call now: 0800 246 1278 and book a free survey & test patch.

Limestone, Slate, terracotta, Porcelain or ceramic tile cleaning - Angus FloorCare are able to come to your home and do a small demo clean. This lets you see how we work, what the process is and what the end result can look like. There is no charge for the demo, that's right. It's free and you are under no obligation to book either.
call now: 0800 246 1278 and book a free survey & test patch.

Marble, Terrazo, travertine floor polishing
call now: 0800 246 1278 and book a free survey & test patch.

Grout cleaning - The top layer of grout is porous and easily absorbs grease, dirt and lime scale. Spills like wine, lemonades or greasy substances will leave marks in the joints in the floor. Grout between wall-tiles, particularly in damp areas like bathrooms will become dirty and unattractive as a result of Mould, Mildew and Limescale. Discolouration of grout joints in bath or shower areas due to continued use of acid formulated shampoos and soaps causes yellow orange and pink stains to the grout over even a short period of time. Grout Haze - where a thin layer of grout has been left to set on the surface of the tile is also a common issue. Protecting your grout in advance with a sealer will prevent most of these issues.
Do you have issues with grout in your home? call Angus FloorCare now on our freephone number - 0800 246 1278

Karndean, Amtico, Saftey flooring, LVT.
Vinyl flooring whether it's tiled or a single covering has come a long way. Starting off as cheap flimsy plastic product, some made from a wood pulp/resin mix called Linoleum.
Since then, manufacturers have introduced products that are tough and scratch resistant. These are a lot more durable and include well-known brands like Amtico, Karndean design flooring, Altro and Rhino flooring.
While extremely durable, these products do require a sealer to protect the surface from marking, enhance the colour and appearance of the Vinyl and if required add a sheen finish.
Our experienced and trained Karndean floor care technicians are here to provide a quality Karndean Floor Cleaning in Dundee, Angus and Aberdeenshire.
please call 0800 246 1278 or fill out our free quote request form.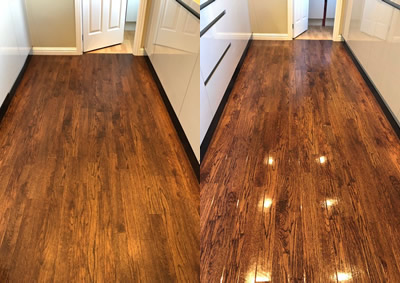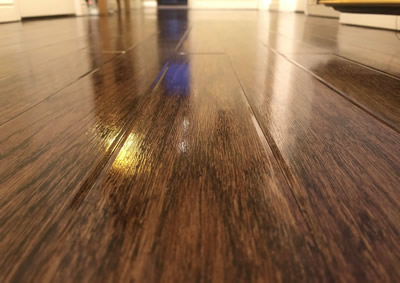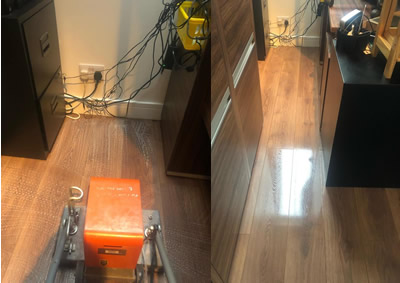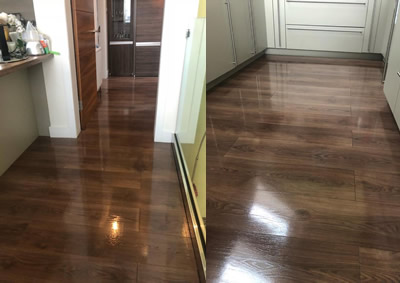 If you choose Dundee & Angus's leading karndean floor cleaning experts to revitalise your home flooring then this is how we will do it.

We test your floors to ensure they will clean to a high standard
Secondly, we will dry vacuum your floor.
After vacuuming, We strip all the old sealant from the floor.
Now we apply our specialist cleaning product that is made only for Karndean floors.
This now gets agittatd by our oscillating machine, getting right into all the small noocks and crannies
All the excess cleaning products are then extracted by our wet vac machine
We then apply a neutral PH floor cleaner, This will leave your karndean floor in a healthy state.
We place air movers around the floor to get it dry as fast as possible
Our last dry vacuum before the fianl stage can be done
Final stage - applying a co-polymer breathable sealant to your flooring, giving it the finish you desired.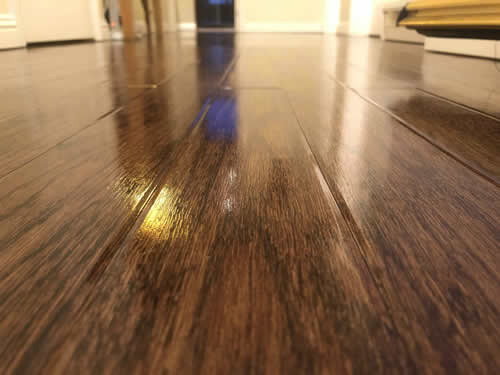 Expert karndean floor cleaners
Lots of people choose to have Karndean vinyl flooring at home as unlike alternative hard flooring, Karndean is relatively cheap and is designed to be durable and easily maintainable. Karndean flooring can come with an extremely long warranty because sellers are very confident that it won't get damaged.
Amtico and Karndean are types of vinyl based flooring that are superb choices for your home, especially in kitchens and bathrooms because they are very hygienic floor types. Unfortunately, even vinyl floors don't last forever if they are not looked after correctly. If you've selected this floor type for your business to keep high levels of sanitation, then a professional clean a couple of times a year can be very important.
Angus Floorcare are has experienced in maintaining vinyl, amtico and karndean flooring. We use specialy designed equipment to provide the deep clean required to keep your floor in excellent condition. If you would like to know what our service can do for your vinyl floors, why not ring us and book a no obligation survey? 0800 246 1278 Many homes and business are thrilled with the results they received from Angus FloorCare and we're sure you will be too!