Stone - Tile - Carpets - Vinyl
Whether you have characteristic slate or terracotta tiles in your kitchen or polished marble in your living room, victorian quarry tiled entrance lobby or some other stone such as travertine or limestone and even Karndean flooring or Carpets in your home or business premises, your characteristic floor can be restored to look pretty much as it did the day it was laid, if not better.
Customer satisfaction is the top priority at Angus Floorcare and we are confident that our range of specialist restoration procedures will revive your flooring, be it stone or vinyl, achieving the best results. For a FREE quotation and demo, please call our freephone number 0800 246 1278 or fill out our free quote request form.
Clean - repair - seal - polish
We restore & maintain all your hard flooring.
Natural Stone flooring is quickly becoming the preferred choice of internal flooring for homes in Angus, Tayside and Aberdeenshire. It's popularity is due to it being a hard wearing floor covering with low maintenance. The only problem being that this type of flooring still requires restoration, as with any surface and it will become affected by every day wear and tear and improper use of household chemicals.
We recommend to Commercial Maintenance Managers and Home Owners that this surface should be professionally cleaned, sealed and polished to keep it looking at its best. The specialist equipment that we methodically use during our restoration stages thoroughly cleans and restores your floor to that 'just laid' look.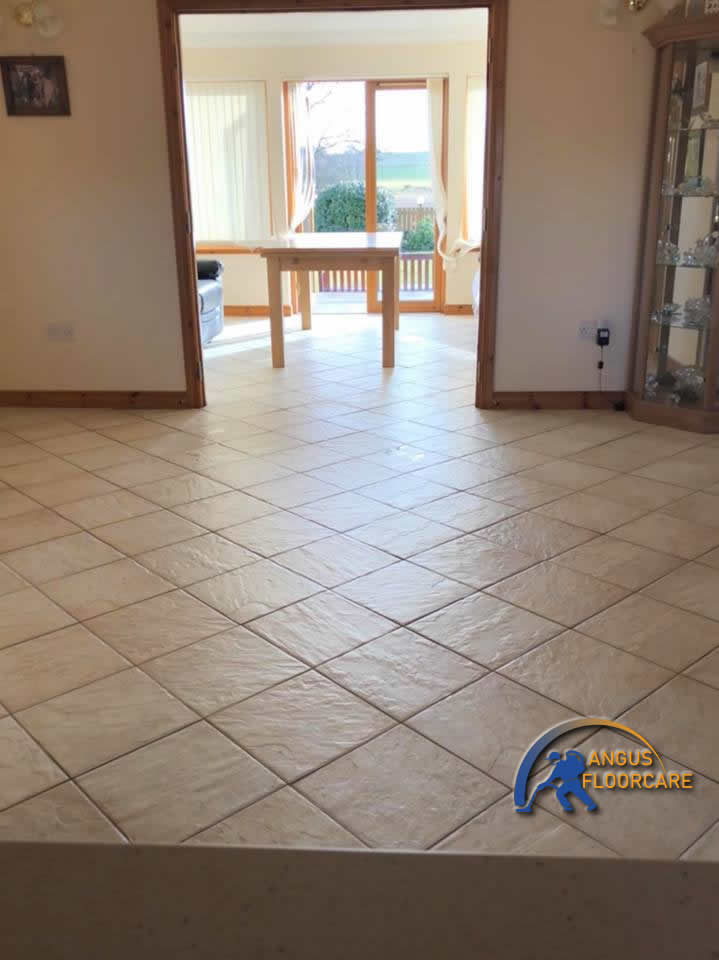 Expert natural stone floor cleaners
Angus Floorcare are expert in the maintenance of all types of hard flooring, having developed a set of thoroughly tested methods and using products specifically created for your natural stone floor, along with follow up advice for every customer to maintain your stone floor in the future as well as today
We have the products and experience to deal with every type of problem affecting Stone and Grout, from a full stone floor restoration, clean and seal renovation through to stain removal. Whatever the problem, we have the solution.
When you don't want to do the work yourself, when you want professional reliable results then we send one of our fully trained professionals around to get the job done right.
Sandstone Tile Cleaning - Sandstone/flagstones are often used as flooring in kitchens, however as with any natural stone it needs to be sealed to protect it and bring out it's best. One of the biggest problems we find with stone flooring in a kitchen is with the sealer becoming stripped away by the continuous use of cleaning agents not designed for this type of surface; without its protective sealer porous stone quickly becomes ingrained with dirt making it increasingly difficult to clean effectively.
call now: 0800 246 1278 and book a free survey & test patch.

Glazed ceramic Tile Cleaning - Glazed ceramic tiles are very popular as their durability, water and scratch resistance is extremely high. Unlike quarry tiles ceramic tiles are fully glazed so they wont require cleaning and sealing unless they are textured. Ceramic tiles were once hand made, today they are manufactered automaticly.
call now: 0800 246 1278 and book a free survey & test patch.

Terrazzo Cleaning - Terrazzo is just pieces of broken stone. Usually Marble, Limestone and Granite, which rather than being wasted are set into to a cement screed and pored onto the floor. Once the screed is set it is grinded to a polish. The unique properties of terrazzo is that it's seamless so no grout lines to get dirty, it has anti static properties and is extremely hard wearing. once polished, Terrazzo will keep its appearance for a long time.
call now:< 0800 246 1278 and book a free survey & test patch.

Quarry Tile Cleaning - A classic hard wearing tile often utilised in high traffic areas and outdoor patios. Even though they are hard wearing, Quarry tiles are often neglected and end up hidden under years of grime.
call now: 0800 246 1278 and book a free survey & test patch.

Victorian Tile Cleaning -
Victorian tiles are the ancestors of the modern Quarry tiles, these victorian tiles were subject to Victorian building practice of the day so damp issues and salt problems are quite common with them. Victorian tiles are hard wearing tiles that gives a classic look to any space
call now: 0800 246 1278 and book a free survey & test patch.

Marble Tile Cleaning - Marble floors have been a popular style choice found in many types of building. The marble is formed from limestone being subjected to huge heat and pressure in the earth's crust. Limestone itself is formed from the sedimentation of mostly organic calcium based matter. Marble can be used to stunning effect and has the potential to last generations, however, it will require a little tlc to maintain its appearance and ensure a worthy lifespan.
call now: 0800 246 1278 and book a free survey & test patch.

Terracotta Tile Cleaning - Terracotta tiles are thicker than most modern tiles giving them strength and durability. Their downside is that they have no glaze on the surface and can pick up and store dirt very quickly. The simple answer to this is to ensure you have the correct sealer.
call now: 0800 246 1278 and book a free survey & test patch.

Limestone Tile Cleaning - Limestone has international reputation in the marketplace for its premium quality, toughness and durability. Often being the preferred choice for interior and exterior in both commercial and domestic for flooring. Limestone is a sedimentary stone as such it's generally very porous and acid sensitive. It can be damaged through the use of even mildly acidic soaps.
call now: 0800 246 1278 and book a free survey & test patch.

Slate Tile Cleaning - Slate is a very popular floor and wall tile due to its low porosity and there are many varieties and textures of Slate available. The semi riven slate tile is particularly easier to maintain compared to the rough textured slate commonly available due to its cheaper quarrying cost. Always use a PH neutral cleaner to maintain your slate floor as unlike bleaches and washing up liquids that are not neutral, they won't damage the sealer.
call now: 0800 246 1278 and book a free survey & test patch.

Travertine Tile Cleaning -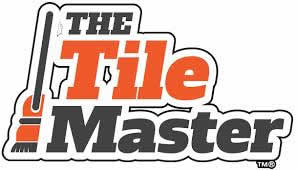 Natural stone such as travertine has unique features and colouring that no other stone can offer. The distinctive design and natural patterns found within Travertine makes it one of the most popular flooring materials and is often used as bathroom wall tiles. The durability of travertine makes it ideal for commercial and residential properties and is often used outside.
call now: 0800 246 1278 and book a free survey & test patch.

Porcelain Tile Cleaning - Porcelain tiles come in three categories and its well worth knowing which type you have in order to maintain them properly. Single Bodied Porcelain, full bodies porcelain and Micro-Porous Porcelain. With full bodied porcelain tiles, the colour of the porcelain clay runs all the way through the tile as opposed to single bodied which just cover a small layer at the top, therefore if full bodied porcelain gets chipped then the colour is still present. Porcelain tiles are generally fully glazed, even matt porcelain tiles. This means they won't need to be sealed unless they are textured. Textured tiles can trap dirt in the grooves.
call now: 0800 246 1278 and book a free survey & test patch.

Encaustic Cement Tile Cleaning - Made from layers of cement, Encaustic tiles are often hand painted with patterns hydraulically pressed into the surface. Because encaustic tiles are made from cement, they are micro porous and should be sealed to avoid dirt becoming trapped in the pores of the tile, which will make them difficult to clean. Once sealed make sure you only use a neutral PH cleaning product to clean the tiles as stronger acidic products will reduce the life of the sealer.
call now: 0800 246 1278 and book a free survey & test patch.

Grout cleaning - The top layer of grout is porous and easily absorbs grease, dirt and lime scale. Spills like wine, lemonades or greasy substances will leave marks in the joints in the floor. Grout between wall-tiles, particularly in damp areas like bathrooms will become dirty and unattractive as a result of Mould, Mildew and Limescale. Discolouration of grout joints in bath or shower areas due to continued use of acid formulated shampoos and soaps causes yellow orange and pink stains to the grout over even a short period of time. Grout Haze - where a thin layer of grout has been left to set on the surface of the tile is also a common issue. Protecting your grout in advance with a sealer will prevent most of these issues.


Karndean, Amtico, Saftey flooring. LVT.
Vinyl flooring whether it's tiled or a single covering has come a long way. Starting off as cheap flimsy plastic product, some made from a wood pulp/resin mix called Linoleum. Since then, manufacturers have introduced products that are tough and scratch resistant. These are a lot more durable and include well-known brands like Amtico, Karndean design flooring, Altro and Rhino flooring. While extremely durable, these products do require a sealer to protect the surface from marking, enhance the colour and appearance of the Vinyl and if required add a sheen finish.
Our experienced and trained Karndean floor care technicians are here to provide a quality Karndean Floor Cleaning Services in Dundee, Angus and Aberdeenshire.
please call 0800 246 1278 or fill out our free quote request form.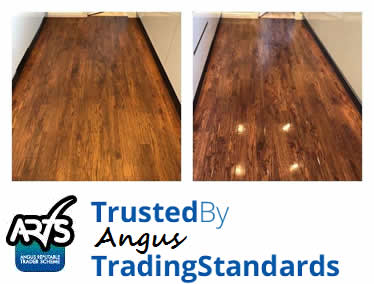 We strip, Clean & Seal all vinyl flooring, Karndean, Amtico, lino.
Depending on the size and location of the job we may sheet up. That just involves us placeing protective wrapping before we start adding moisture to the room (like a painter with dust sheets). The cleaning of Karndean floors starts with a quick brush and vacuum as unlike stone floors we need to remove small hard objects to avoid any scratching of the surface. Our cleaning solution is then sprayed down onto the floor, leaving it for a short dwell time. Then we use our specialist tilemaster rotary machine fitted with a soft scrubbing pad to assist the solution in its cleaning. Some Karndeans can have deep grooves to give a tile effect or wooden board effect so we use a grout brush to get the deep down soils out from the grooves. We use a soft brush for the edges. The next step Angus FloorCare takes is rinsing the floor and vacuuming up the residue with our wet vac, followed with a dry pass with a small rotary machine fitted with a soft buff pad. Once floor is dried it is inspected for any soils left, if we find any then we clean again.
We then use large air mover dryers to get the karndean floor as dry as possible ready to be sealed. This all gives your karndean flooring a great protective finish for easy cleaning and maintenance.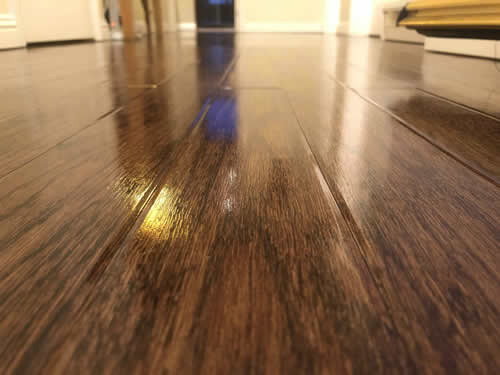 Expert karndean floor cleaners
Lots of people choose to have Karndean vinyl flooring at home as unlike alternative hard flooring, Karndean is relatively cheap and is designed to be durable and easily maintainable. Karndean flooring can come with an extremely long warranty because sellers are very confident that it won't get damaged.
Amtico and Karndean are types of vinyl based flooring that are esuperb choices for your home, especially in kitchens and bathrooms because they are very hygienic floor types. Unfortunately, even vinyl floors don't last forever if they are not looked after correctly. If you've selected this floor type for your business to keep high levels of sanitation, then a professional clean a couple of times a year can be very important.
The carpet cleaner man has lots of experiencein maintaining vinyl, amtico and karndean flooring. We use specialy designed equipment to provide the deep clean required to keep your floor in excellent condition. If you would like to know what our service can do for your vinyl floors, why not ring us for a free no obligation survey? 0800 246 1278 Many homes and business are thrilled with the results they received from Angus FloorCare and we're sure you will be too!
Get a free survey & test patch
We're so sure that our restoration and cleaning process will amaze you, that we are happy to come out and perform a test patch where you can actually see what the finished result will look like. Fill in your details and we will arrange a day and time to visit your premises, where we guarantee you will see the difference.

Steam cleaning carpets and low moisture carpet cleaning service.
When it's time to get your carpet cleaned at home or in the office, then it's time to call Angus Floorcare. We are fully trained professional carpet cleaning experts in your local area.
Our insured floor care specialists are here to provide a quality carpet Cleaning Services to all our clients in Angus and Aberdeenshire.
please call 0800 246 1278 or fill out our free quote request form.
Carpet cleaning - steam cleaning - shampooing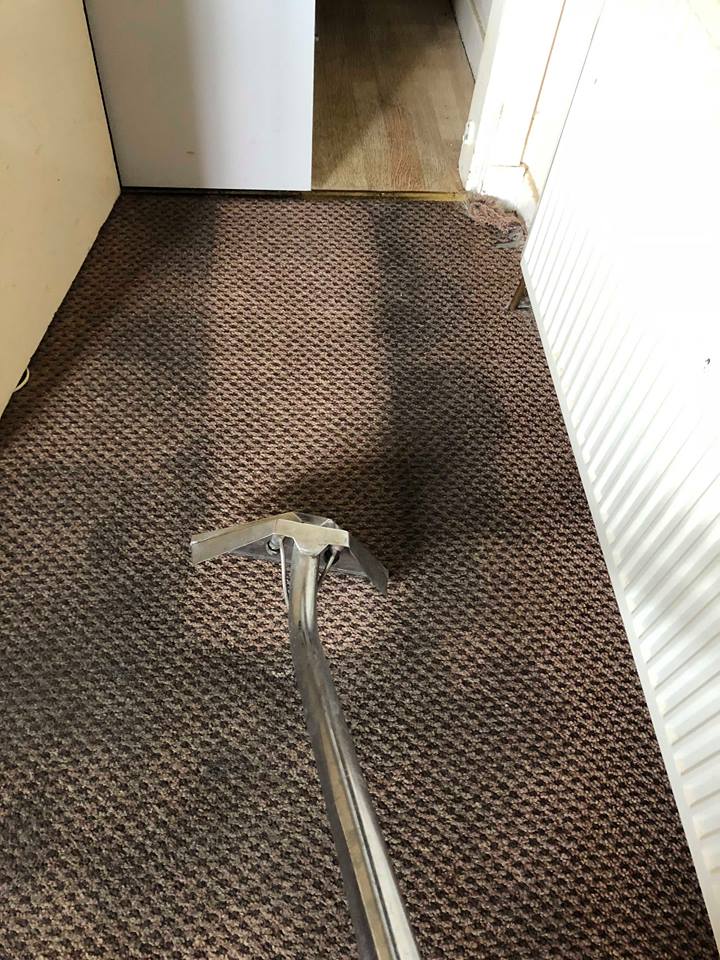 We clean home carpets and commercial carpets
1 - Carpets get inspected for fibre type/stains/damage
2 - Carpets get pre sprayed using a fibre specific cleaning compound
3 - Cleaning compound is agitated into the carpet
4 - Carpet is steam cleaned using a hot water extraction system
5 - Carpet is then sanitised and groomed or stain guard protection is applied if requested



book your carpet cleaning
We will try to get you booked in for the day and the time that suits you the best!.